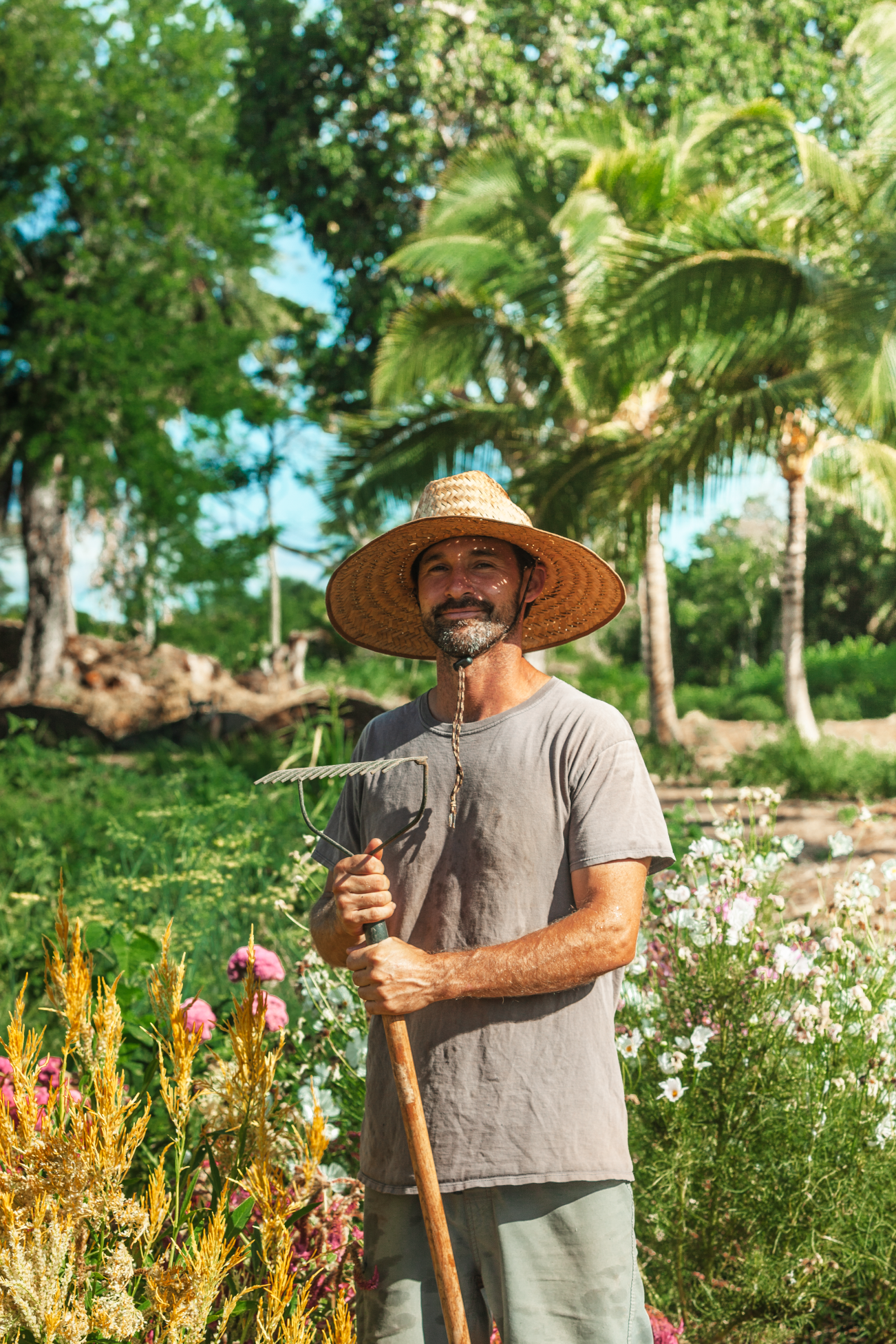 Carey Bonn
Carey is originally from Bend, Oregon and has been farming on Oahu for five years.
After graduating from the University of Oregon with a degree in Environmental Studies and Sociology Carey spent nine years in the Bay Area working in the solar industry installing residential systems and managing the installation of commercial projects.
Carey was accepted and attended the GoFarm training program on the North Shore of Oahu in 2017 which gave him a jumpstart into farming full time.
When he's not farming, you can find Carey surfing or dabbling in the fermentation and distillation of tasty beverages.​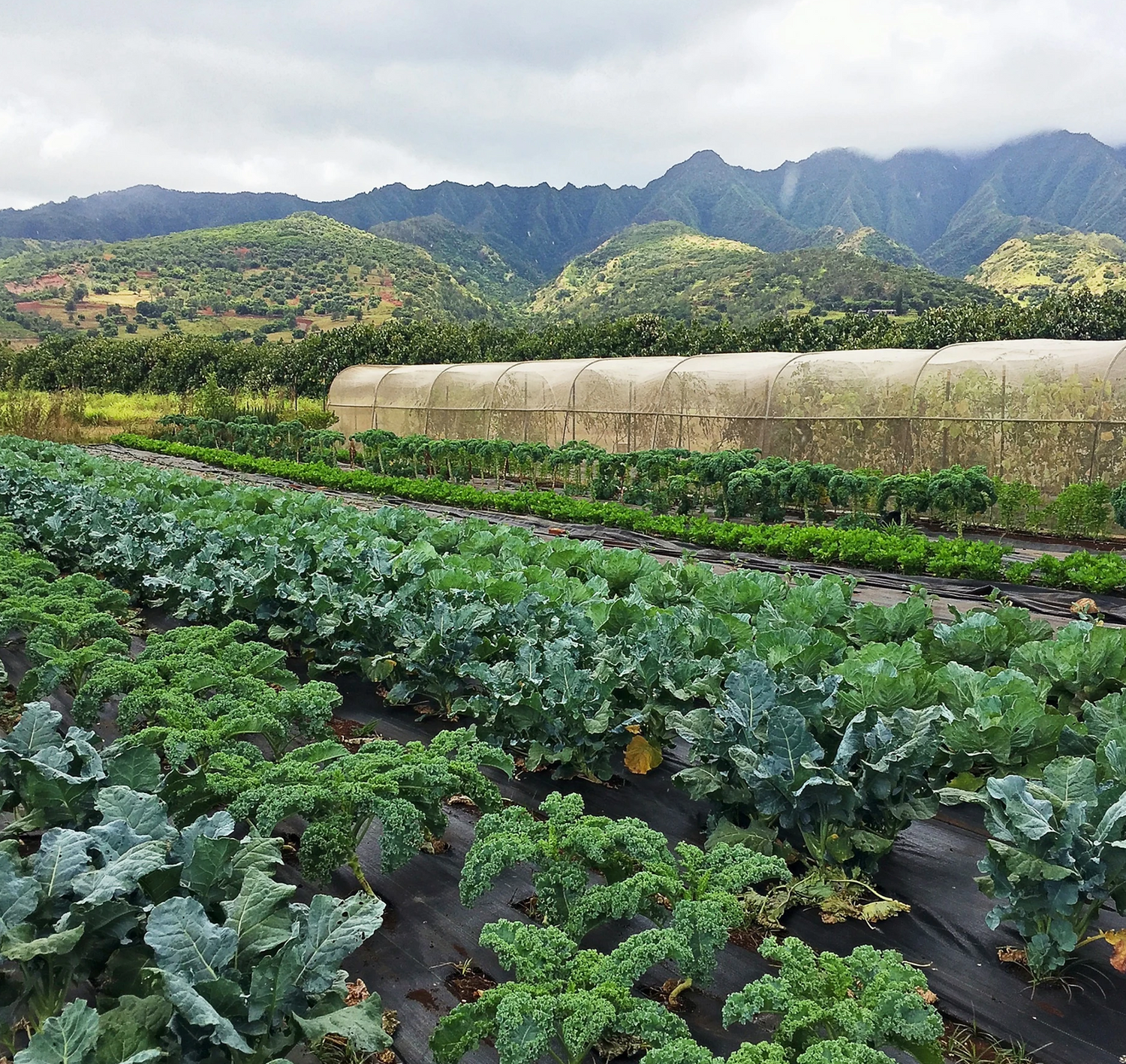 Regenerative Farming on 1 Acre
Carey Bonn, owner, and lead farmer studied at GoFarm's Ag School program, which emphasizes regenerative farming practices. With the use of cover cropping, mulching, compost,  microbiology, and crop rotation, the farming process actually improves soil health, leaving areas of the land to regenerate and thrive. This is an added bonus when working in old sugar cane fields, where decades of monocropping have reduced soil vitality. 
Contact Us
Please feel free to contact us with any questions.